Featuring Nadya Hill, violin soloist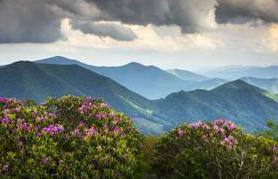 Program:
Overture to the Wasps (Vaughan-Williams)
Fingal's Cave Overture (Mendelssohn)
Appalachian Spring (Copland)
The Lark Ascending (Vaughan-Williams)
Nadya Hill
Nadya Hill has degrees in violin performance and voice performance from the University of Michigan, both summa cum laude. She has been playing violin as long as she can remember, and has performed in public since the age of 4. While studying violin at university, Nadya became aware of her passion for the vocal repertoire, and began her vocal studies at age 19, and was accepted to the University of Michigan's Vocal department nine months later. Hill has performed in recitals and with orchestras across the United States and in numerous European countries. She is comfortable in a wide range of musical styles from classical to jazz and ethnically-influenced music. Nadya currently teaches violin classes in two Denver schools, and is the Assistant to the Executive Director for the Colorado Youth Symphony Orchestra.
Parker Symphony Orchestra
Presents their 19th season
Music: The Universal Language
It takes people to different places. Come see us and we will take you there.
Under the direction of maestro, René Knetsch, the PSO will present an eclectic blend of musical collaborations and exciting concert repertoire that will offer our Parker audiences great concert experiences.
2013-2014 Season
November 1, 2013, 7:30 PM
The Parker Symphony Orchestra and Legend High School's Cantores Choir proudly presents the Messa da Requiem, a masterpiece composed by Guiseppe Verdi in celebration of the 200th year of his birth.
December 6 & 7, 2013, 7:30 PM
Seasonal selections with The Parker Chorale.
February 21, 2014, 7:30 PM
Tchaikovsky, Khachaturian and Beethoven
April 19, 2014, 7:30 PM
Featuring Nadya Hill, Violin Soloist.
Please join the Parker Symphony for a wonderful season of symphonic collaborations and celebrations in the beautiful PACE Center.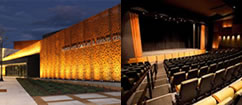 All PSO concerts are held at the
Parker Arts, Culture and Events (PACE) Center
20000 Pikes Peak Ave.
Parker, CO 80138
303.805.6800
Map and Directions
Tickets are available through the PACE Center's web site here.