DECEMBER 5 & 6, 2014
7:30 PM
Parker Symphony Orchestra and the Parker Chorale collaborate to bring a delightful mix of well-known seasonal selections.
Program:
Many Moods of Christmas, Suite 3
Hallelujah Chorus from Christ on the Mount of Olives
O Come, O Come Emmanuel
Old Christmas Music
In the Bleak Midwinter
Hanukkah Children's Dance

Parker Symphony Orchestra
2014-2015 Season  "A World Beyond"
Music can take you to worlds beyond this one.  Please join the PSO in our 21st season and you will snap your fingers with Latin Spice, share the joy of Festive Celebrations and wonder at the mysterious Unseen World.
2014-2015 Season
October 24, 2014, 7:30 PM
Join the Parker Symphony for a magical evening of sound that will put you in the mood for Halloween.
December 5 & 6, 2014, 7:30 PM
Seasonal selections with The Parker Chorale.
February 27, 2015, 7:30 PM
The doldrums of mid-winter are in the air in February, so why not cheer up with a festive celebration of music with the Parker Symphony.
May 15, 2015, 7:30 PM
With world class composers from Spain, France and even the USA you'll have a hard time staying in your seat.
Please join the Parker Symphony for a wonderful season of symphonic collaborations and celebrations in the beautiful PACE Center.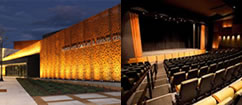 All PSO concerts are held at the
Parker Arts, Culture and Events (PACE) Center
20000 Pikes Peak Ave.
Parker, CO 80138
303.805.6800
Map and Directions
Tickets are available through the PACE Center's web site here.