2013-2014 Concert Dates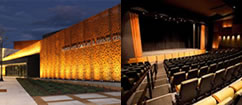 All PSO concerts are held at the
Parker Arts, Culture and Events (PACE) Center
20000 Pikes Peak Ave.
Parker, CO 80138
303.805.6800
Map and Directions
Tickets are available through the PACE Center's web site here.
Requiem
November 1, 2013, 7:30 pm
Program:
The Parker Symphony Orchestra and Legend High School's Cantores Choir proudly presents the Messa da Requiem, a masterpiece composed by Guiseppe Verdi, in celebration of the 200th year of his birth.
The Requiem was first performed in San Marcos in Milan, Italy on May 22, 1874 to commemorate the 1st anniversary of the death of Italian poet and novelist Alessandro Manzoni, whom Verdi admired greatly. Originally known as Manzoni's Requiem, the Libera Me portion of the requiem was composed as part of a 13-composer collaboration for Messa per Rossini, in honor of the legendary Gioachini Rossini. The requiem was never performed.
Upon hearing of Manzoni's passing, Verdi took it upon himself to compose a requiem. He revised the Libera Me portion of the requiem originally intended for Rossini.
The Messa da Requiem offers vigorous rhythms and glorious melodies that are reminiscent of Verdi's operas. The requiem tenders a powerful range of dynamics and emotions that comes with a traditional Latin funeral rite. Verdi ends his requiem with the Libera Me, in which the soprano begs, "Deliver me, Lord, from eternal death … when you will come to judge the world by fire."
Cyrissa Anderson, Soprano
Cyrissa Anderson has been an active professional performer in the Denver area for nearly twenty years. Ms. Anderson has appeared as a soprano soloist with Colorado Chamber Orchestra, Mercury Ensemble, Larimer Chorale and Orchestra, St. Martin's Chamber Choir, Kantorei, Diverse Passions, and many others. She can be heard on Liszt Digital's recording of Rheinberger's Mass in C and Liszt's Via Crucis – Stations of the Cross.
Anderson is the soprano soloist/section leader of the Latin Schola at Holy Ghost Catholic Church in Denver, and the soprano soloist at Temple Emanuel during the High Holy Days.
Ms. Anderson holds a Bachelor of Science in Chemistry with a minor in Vocal Performance from the University of Colorado and a Juris Doctor from the University of Denver College of Law.
Amalia Dobbins, Mezzo-soprano
Amalia Dobbins has performed extensively in oratorio, opera and musical theater.  As alto soloist, Ms. Dobbins' oratorio appearances include Beethoven's Mass in C major, Mendelssohn's Elijah, Saint-Saëns' Requiem, Haydn's Lord Nelson Mass and Handel's Messiah.  Favorite operatic and musical theater roles include Nicklausse in Tales of Hoffmann, Hansel in Hansel and Gretel, Julia Child in the one-woman opera Bon Appetit! and Sarah Brown in Guys and Dolls.
Ms. Dobbins maintains her love of new music as a member of the nationally acclaimed Colorado Vocal Arts Ensemble (CVAE).  Ms. Dobbins studies voice with Metropolitan Opera soprano, Martile Rowland.
Todd Teske, Tenor
Todd Teske's career highlights include: Tenor soloist in Bach's St Mathew Passion with the Baroque Chamber Orchestra of Colorado, Frank Nowell, Artistic Director and Stephen Stubbs conductor (Boston Early Music Festival).
The Denver Brass has recorded several CDs and DVDs over 11 seasons featuring Mr. Teske as their Irish Tenor. Mr. Teske made his Washington D.C. Kennedy Center solo debut in 1999 with Hand­el's LÁllegroil Penseroso for the Mark Morris Dance Group. In 1995 Todd won second place at the Richard Tauber International Tenor Competition in New York City. In 1997 he made his New York debut in Handel's Alexander's Feast with the Dessoff Choirs, Handel's Messiah with the Saint Thomas Church Fifth Avenue and three Bach Cantatas with The Canticum Novum Singers. Todd has also soloed in J.S. Bach's Magnificat and Cantatas 1 & 125 with Helmuth Rilling in Stuttgart, Germany. Opera Colorado has engaged Todd as the fourth Jew in Solome, Ferrando (cover) in Cosi fan Tutte, and Curzio and Basillio in Le Nozze di Figaro. Todd's training has included graduate studies at University of Colorado in Boulder and Opera Colorado's Apprentice program.
Jeff McClendon, Bass
Jeff McClendon is the chorus and orchestra teacher at the Denver Waldorf School for grades 3 through 12.  He studied voice, bassoon and composition at West Georgia University where he received his B.A., and received scholarships for his graduate studies in vocal performance at the Julliard School and the Philadelphia College of the Performing Arts.
Jeff has sung with many symphony orchestras and opera companies, including the Atlanta Symphony, the Birmingham Symphony, the Atlanta Ballet, the Atlanta Opera, and the American Symphony in New York City. He has also toured Europe as a recitalist. He is a soloist and choir member at Holy Ghost Church in Denver.
Dr. Kurt Stroman
Dr. Kurt Stroman is the director of Vocal Music and Orchestra at Legend High School in Parker Colorado and the director of Music and Fine Arts at Parker United Methodist Church. Dr. Stroman has been a teacher in the Douglas County School District for 23 years where his high school choirs boast nearly 400 singers. Stroman is a graduate of the University of Northern Colorado School of Music and has studied and worked with choral conductors Dr. Galen Darrough, Jean Ashworth Bartle, Dr. Howard Skinner, Dr. Eph Ehly, Eric Whitacre, and Dr. Anton Armstrong. Choirs under Stroman's direction have performed nationally and internationally including performances in Spain, France, Germany, Italy, and Austria. While in Italy, Stroman directed two choral performances for the late Pope John Paul II at the Vatican. Additionally, Stroman's choirs have performed at Carnegie Hall and have had multiple invitations to perform for the Colorado Music Educator's Association Conference. Choirs under Stroman's direction continue to achieve superior ratings at the Colorado High School Activities Festivals. Dr. Stroman is active as a clinician and an adjudicator in Colorado. Stroman resides in Parker, Colorado with his wife Tina and their three children.
Cantores Choir and The Voices of Legend High School
The Cantores Choir is mixed ensemble of 100 Choir Students. The choir is comprised of auditioned singers and performs advanced (mostly A cappella) choral literature. Legend High School is located in Parker, Colorado.
Legend High School is Douglas County's newest high school (est. 2008). Legend High School's Performing Arts Department is one of the most dynamic and vibrant in the state. As we enter our 6th year we have 400 students who participate in the "Voices of Legend Choirs". Many of our students are involved in multiple performing groups within the Performing Arts Department.
Our Men's Chorus, Women's Chorus, and Bellissima Women's Chorus, and Cantores Mixed Choir perform individually as well as in a combined 400 voice Concert Choir.
Choral students focus on music education through the performance of quality choral literature. Singers participate in school concerts, local community events, state festivals, as well as travel abroad for performances.
A Classic Parker Holiday
December 6 & 7, 2013, 7:30 pm
Seasonal selections with the Parker Chorale.
Program:
The Snow Maiden Suite
(Rimsky-Korsakov)
Eighth Candle
(Steve Reisteter)
Skater's Waltz
(Waldteufel)
Sleigh Ride
(Anderson)
The Music of Love and Life
February 21, 2014, 7:30 pm
Tchaikovsky, Khachaturian and Beethoven
Program:
Romeo and Juliet
(Tchaikovsky)
Masquerade Suite
(Khachaturian)
Symphony #8
(Beethoven)
In Nature's Realm
April 19, 2014, 7:30 pm
Featuring Nadya Hill, Violin Soloist.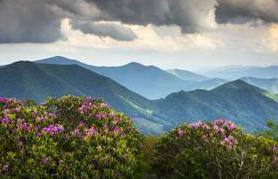 Program:
Overture to the Wasps
(Vaughan-Williams)
Fingal's Cave Overture
(Mendelssohn)
The Lark Ascending
(Vaughan-Williams)
Appalachian Spring
(Copland)
Nadya Hill
Nadya Hill has degrees in violin performance and voice performance from the University of Michigan, both summa cum laude. She has been playing violin as long as she can remember, and has performed in public since the age of 4. While studying violin at university, Nadya became aware of her passion for the vocal repertoire, and began her vocal studies at age 19, and was accepted to the University of Michigan's Vocal department nine months later. Hill has performed in recitals and with orchestras across the United States and in numerous European countries. She is comfortable in a wide range of musical styles from classical to jazz and ethnically-influenced music. Nadya currently teaches violin classes in two Denver schools, and is the Assistant to the Executive Director for the Colorado Youth Symphony Orchestra.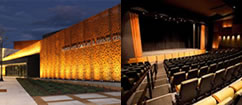 All PSO concerts are held at the
Parker Arts, Culture and Events (PACE) Center
20000 Pikes Peak Ave.
Parker, CO 80138
303.805.6800
Map and Directions
Tickets are available through the PACE Center's web site here.