2016-2017 Concert Dates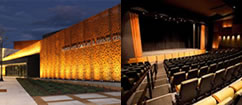 All PSO concerts are held at the
Parker Arts, Culture and Events (PACE) Center
20000 Pikes Peak Ave.
Parker, CO 80138
303.805.6800
Map and Directions
Tickets are available through the PACE Center's web site here.
Rehearsals are held at Cherry Creek High School, unless otherwise noted, and are held on Wednesdays from 7:00pm to 9:15pm
Dvorak's New World Symphony and Other Romantic Selections
October 29, 2016, 7:30 pm
Program:
Symphony No. 9 "New World"
(Dvorak)
Peer Gynt Suite
(Grieg)
Finlandia
(Sibelius)
A Classic Parker Holiday with the Parker Chorale
December 2 & 3, 7:30pm, and December 4, 2:00pm
Get into the spirit of the holidays as the Parker Chorale and the Parker Symphony Orchestra treat you to an evening of traditional carols, familiar songs, and a few surprises in this annual celebration of the season.
Program:
Dashing Through the Snow, Variations on Jingle Bells
(Paul Smith)
Celtic Christmas Celebration
(Goss)
Kyrie and Gloria from Mass #2 in G Major
(Schubert)
"Winter" from The Four Seasons
(Vivaldi)
Lo How A Rose E'er Blooming
(Davis)
German Carol Festival
(Arr. Christensen)
Hanukkah Light
(Bavel)
A Mad Russian's Christmas
(O'Neill)
And other selections
Celebrating Black Composers Throughout the Centuries
February 25, 2017, 7:30 pm
In honor of Black History Month, the Parker Symphony Orchestra performs pieces by composers of color from the late 1700's to the late 1900's, with works from Scott Joplin, Duke Ellington, and more.
Program:
Three Black Kings
(Duke Ellington) Art Bouton, Saxophone Soloist
The Entertainer
(Scott Joplin)
Overture to Treemonisha
(Scott Joplin)
Overture in D
(Joseph Bologne, Chevalier de Saint-Georges)
Afro-American Symphony
(William Grant Still)
Notes From Nature – A Journey of Sights and Sounds
May 5, 2017, 7:30 pm
Paying homage to the beauty of Mother Nature, this performance combines some of the most magnificent orchestral pieces inspired by the great outdoors, along with breathtaking paintings of nature. Artwork provided by Plein Air Painters of America.
Program:
America the Beautiful
(Ward — arr. Reed)
In Nature's Realm
(Dvorak)
Nocturne from "A Midsummer Night's Dream"
(Mendelssohn)
"Mars" from "The Planets"
(Holst)
Clair de Lune
(Debussy)
The Moldau
(Smetana)
"Storm" from 6th Symphony
(Beethoven)
Overture to Fingal's Cave
(Mendelssohn)
Thunder and Lightning Polka
(Johann Strauss II)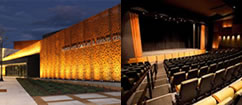 All PSO concerts are held at the
Parker Arts, Culture and Events (PACE) Center
20000 Pikes Peak Ave.
Parker, CO 80138
303.805.6800
Map and Directions
Tickets are available through the PACE Center's web site here.
Rehearsals are held at Cherry Creek High School, unless otherwise noted, and are held on Wednesdays from 7:00pm to 9:15pm