2014-2015 Concert Dates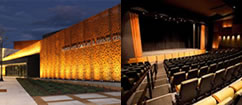 All PSO concerts are held at the
Parker Arts, Culture and Events (PACE) Center
20000 Pikes Peak Ave.
Parker, CO 80138
303.805.6800
Map and Directions
Tickets are available through the PACE Center's web site here.
To the Unseen World
October 24, 2014, 7:30 pm
People love to ponder the "Unseen World" as Halloween approaches and no one knew this better than the composers who created amazing fantasy worlds with their music. The PSO will bring "The Unseen World" to our audience with themes that take our audience from Rome, to a demon witch. Join the Parker Symphony for a magical evening of sound that will put you in the mood for Halloween.
Program:
Premier of new composition by local composer Ryan Smith
The Pines of Rome
(Respighi)
Danse Macabre
(Saint-Saens)
March to the Scaffold
(Berlioz)
The Noon Witch
(Dvorak)
A Classic Parker Holiday
December 5 & 6, 2014, 7:30 pm
Seasonal selections with the Parker Chorale.
Program:
Festive Celebration
February 27, 2015, 7:30 pm
The doldrums of mid-winter are in the air in February, so why not cheer up with a festive celebration of music with the Parker Symphony. Shostakovich's "Festive Overture" with its vibrant theme and exciting finish will start the evening. 2015 marks the 150th anniversary of composer Jean Sibelius' birth. The Parker Symphony will conclude our festive evening with his celebrated Second Symphony.
Program:
Concerto for Guitar
(Rodrigo Prospective)
Featured Soloist: Nicolo Spera, professor of Guitar at CU Boulder
Festive Overture
(Shostakovich)
Symphony #2
(Sibelius)
Latin Spice
May 1, 2015, 7:30 pm
The spicy taste of Latin music is always a delight to the PSO. With world class composers from Spain, France and even the USA you'll have a hard time staying in your seat. Join us for a tour of music from Mexico, Spain and even Ravel's famous "Bolero" from France.
Program:
Three Cornered Hat
(Dafalla)
Bolero
(Ravel)
El Salon Mexico
(Copland)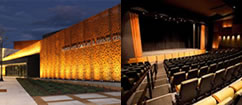 All PSO concerts are held at the
Parker Arts, Culture and Events (PACE) Center
20000 Pikes Peak Ave.
Parker, CO 80138
303.805.6800
Map and Directions
Tickets are available through the PACE Center's web site here.