Upcoming Concerts
---
Canceled due to the COVID-19 pandemic.
Ellis Island, The Dream Of America
October 23, 2020, 7:30 pm
October is the month that the US celebrates National Immigrant's Day. The PSO will be joined by seven actors and actresses in the performance of Peter Boyer's 2002 epic work, "Ellis Island, the Dream of America". There will be images projected above the orchestra from the archive of historic photographs housed at the Ellis Island Immigration Museum Library. Today, over 100 million Americans can trace their roots to an ancestor who came to the USA through Ellis Island. Join us in celebrating the history of our ancestors through this powerful work.
---
Canceled due to the COVID-19 pandemic.
A CLASSIC PARKER HOLIDAY
December 4 & 5, 2020, 7:30pm, and December 6, 2020, 2:00pm
Get into the holiday spirit as the Parker Symphony Orchestra and the Parker Chorale treat you to an evening of traditional carols, familiar songs, and a few surprises in this annual celebration.
Program: TBD
---
Canceled due to the COVID-19 pandemic.
SOUNDS OF THE SEASON WITH THE PARKER SYMPHONY ORCHESTRA AND THE PARKER CHORALE

December 5, 2020, 4:00pm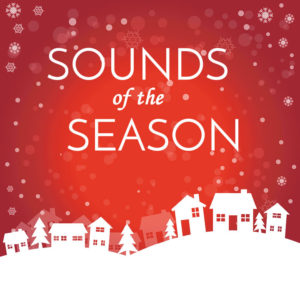 Introduce your kids to the symphony and the chorale, and sing along to seasonal songs with this shortened version of Parker Symphony Orchestra and Parker Chorale's holiday program. Proceeds benefit the Parker Task Force.
Program: TBD
---
Canceled due to the COVID-19 pandemic.
Piazzolla's Four Seasons
March 5, 2021, 7:30 pm
March 11 marks the 100th anniversary of the birth of the most famous composer of tango music, Astor Piazzolla. We will celebrate his life and music by performing the "Four Seasons of Buenos Aires". Our featured violin soloist will be the Associate Concertmaster for the Colorado Symphony, Claude Sim. Joining him on stage will be cellist, and bandoneonist Evan Orman. This music will make you want to get up and dance in the aisles.
---
TBA
April 30, 2021, 7:30 pm
Program TBA