Upcoming Concerts
---
Canceled due to the COVID-19 pandemic.
KILLER "B"s
May 1, 2020, 7:30 pm
For many years, three composers have been recognized by orchestras around the world for their huge contributions to the development of western classical music. They are often referred to as the three "B"s – Bach, Beethoven, and Brahms. The PSO has decided to add one more "B" to the list for this concert, the American composer Samuel Barber. We'll present his gorgeous "Knoxville, Summer of 1915", for soprano soloist with orchestra. Selections from Bach's "Orchestral Suite #3", Brahms' "Hungarian Dances", and Beethoven's monumental "Symphony #5" will round off this special evening of music.
Program:
Orchestral Suite No. 3 (J.S. Bach)
Symphony No. 5 (L. Beethoven)
Hungarian Dances No. 5 and No. 6 (J. Brahms (arr. Parlow))
Knoxville, Summer of 1915 (S. Barber )
Past Season Concerts
---
MUSIC OF THE AMERICAS, NORTH AND SOUTH
October 18, 2019, 7:30 pm
Ask someone to name a famous composer, and the first few names you'll hear might include Mozart, Bach, Beethoven, or Tchaikovsky. All are great composers. Now ask for the name of a famous composer from North or South America, and you might get a slight pause, even though the Americas have produced huge numbers of world class composers. We will be sampling music from South America to Canada, including Aaron Copland's Four Dances from "Rodeo", Howard Shore's music for "Lord of the Rings", Ginastera's exciting "Estancia", and more.
Program:
Includes:
Rodeo, 4 Dances (Copland)
Estancia (A. Ginestera )
Suite from Lord of the Rings (H. Shore )
Little Train of the Capoeira (from Bachianas Brasilieras No. 2) (H. Villa-Lobos)
Conga del Fuego (A. Marques)
---
A CLASSIC PARKER HOLIDAY

December 6 & 7, 2019, 7:30pm, and December 8, 2019, 2:00pm
Get into the holiday spirit as the Parker Symphony Orchestra and the Parker Chorale treat you to an evening of traditional carols, familiar songs, and a few surprises in this annual celebration.
Program:
Adoration of the Magi from "Trittico Botticelliano" – Respighi
We Three Kings – Hopkins/Riley
The Christmas Song – Torme/Krogstad
Hanukkah Festival Overture – Richman
See Amid the Winter Snow – Forrest
Evening Prayer from "Hansel and Gretel" – Humperdinck
Variations on Jingle Bells – Hayes
Joyous Noel – Smith
Merry Christmas Sing Along – Wendel, arr.
Sleigh Ride – Anderson
---
SOUNDS OF THE SEASON WITH THE PARKER SYMPHONY ORCHESTRA AND THE PARKER CHORALE

December 7, 2019, 4:00pm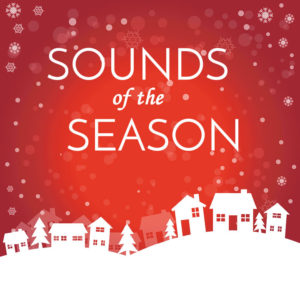 Introduce your kids to the symphony and the chorale, and sing along to seasonal songs with this shortened version of Parker Symphony Orchestra and Parker Chorale's holiday program. Proceeds benefit the Parker Task Force.
Program:
We Three Kings – Hopkins/Riley
Christmas at the Movies – Krogstad, arr.
Rudolph the Red Nosed Reindeer – Marks
Wizards in Winter – O'Neill
Variations on Jingle Bells – Hayes
Merry Christmas Sing Along – Wendel, arr.
Sleigh Ride – Anderson
---
WORKS BY WOMEN COMPOSERS
February 14, 2020, 7:30 pm
March is National Women's History Month, a time to honor extraordinary women. The PSO will present a concert of symphonic works, all of which were composed by women, from the time of Mozart through the twentieth century. February is Black History Month, and one of our featured composers is Florence Price, a truly gifted black woman. You will be amazed at the beauty of her music, and be moved to learn about the obstacles she overcame to fulfill her passion of being a composer.
Program:
Overture in C (Fanny Mendelssohn)
Rissolty Rossolty (R.C. Seeger)
Fanfare for the Uncommon Woman (J. Tower)
Mississippi River Suite (F. Price)
O Virtus Sapientie (Hildegard von Bingen)
Overture to Der Schulkandidat (Maria Theresia von Paradis)